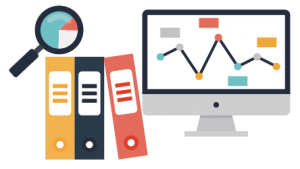 With over 40 years of accounting experience, Mixner & Company tailors its accounting, tax and consulting services to fit the specific needs of our clients. We assist clients in dealing with the many challenges while also having a significant impact on the success of their business. From individual clients, to new start-up companies, to established businesses, we are confident that our CPA firm will contribute to your business success in a substantial way.
Financial Statements
The objective of financial statements is to provide information about the financial health of an individual or enterprise. They should be understandable, relevant, reliable and comparable.
Mixner & Company has been providing properly engineered financial statements since 1981; our financial statements strictly adhere to generally accepted accounting principles and auditing standards, while our expertise provides the insight necessary to grow your business or personal finances.
Audit
An audit includes outside confirmation of accounts and balances as well as reviewing on a sample basis, internal documents related to the transactions of the period under examination. Audited financial statements are the most-costly of the services we offer but provide the highest degree of credibility to outside parties. Audits are not designed to detect fraud and should not be relied on for that purpose. In today's economic environment most surety companies do not require an audited statement unless you are constructing projects over $5,000,000.
Review
As the most employed financial statement today, a review principally consists of inquiries of company personnel and analytical tests of the financial information under review. It is less credible than an audit but more credible than a compilation.
Compilation
Used most often for interim reporting, a compilation is simply your financial information put into proper presentation. It is the least credible financial statement we prepare and therefore the least expensive.
Income Taxes
Working with Mixner & Company is more than a formal, business relationship. We get to know you and your business goals and work with you to attain those goals. Our tax planning strategies will help you avoid traps and proactively reduce your taxes to the greatest extent possible.
Income Tax Services
We provide a full range of tax preparation services including:
Individual income tax form 1040 with all supporting schedules
Corporate income tax forms 1120 and 1120S with all supporting schedules
Partnership income tax form 1065 with all supporting schedules
Tangible ad valorem tax returns for county and state
Planning Services
There are as many risks in construction as there are rewards. We help you control the risks and reap the rewards by offering timely advice for financial strategies and solutions in response to changing conditions in the industry.
Quarterly tax forecasting and planning to keep estimated deposits on track
A comprehensive eleven-month tax forecast to perfect any and all tax strategies
Tax research related to prospective transactions including tax strategy implementations or dispositions.
Representation before the IRS and the Florida Department of Revenue
Mixner & Company utilizes fully integrated, comprehensive tax preparation software which is updated every year. Additionally, we regularly attend continuing education seminars to keep up to date with the ever-changing tax laws.
Accounting & Consulting
When it comes to your money, Mixner & Company is pro-active. Our services are designed to make your job easier, while providing you with more time to build your business.
Accounting
Fractional CFO services on a temporary or permanent part-time basis
Computerized monthly, quarterly, semi-annual and annual bookkeeping
Preparation of bank reconcilements
Preparation of all payroll tax returns
Payroll tax returns federal form 941, state form UTC-6, federal form 940, W-2s and 1099s
Consulting
Study and design of in-house accounting systems and records organization
Interviewing and selection of accounting staff
Financial projections and cash flow forecasts
Banking interviews and credit line establishment
Establishment of surety bond line with related bonding agent referrals
Software Assistance
Review and selection of accounting software
General ledger chart of accounts design and set-up